2020 Award Winners
For 2020, the Aquarion Environmental Champion Awards are being celebrated virtually throughout the month of October. Presenting this year's awards are U.S. Senator Richard Blumenthal, Public Utilities Regulatory Authority Vice Chairman John Betkoski III, Aquarion President Don Morrissey, and Aquarion Director of Sustainability & Environmental Management Carolyn Giampe.
Congratulations to our 2020 winners!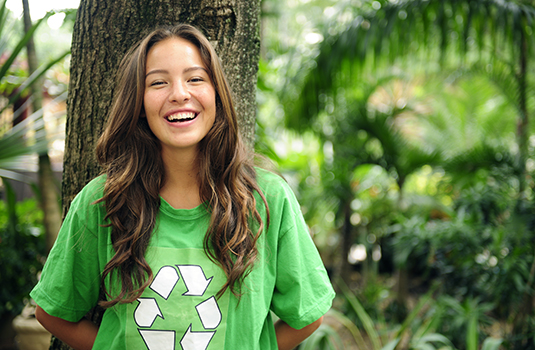 ---
Large Business Category
Sikorsky, A Lockheed Martin Company – Stratford, CT
Stratford-based Sikorsky, a Lockheed Martin Company, has undertaken a "Go Green" initiative, the goal of which is to go beyond compliance, and ensure that business practices and facility processes reduce environmental impacts. A recent project at Sikorsky that helped significantly reduce environmental waste called for laser paint removal. For decades, the common practice for removing paint from aircraft was to use plastic media blast and grinding wheels or chemical paint strippers. Sikorsky formed a team to find a cleaner, safer technology to remove paint while reducing the impact on the environment. The team's work resulted in the implementation of a new process that utilizes a 500-watt laser system to remove paint from aircraft. The laser emits a focused high energy beam that instantly removes paint from the aircraft with negligible emissions and very little waste. This laser technology has significantly reduced the impact on the environment of chemical paint strippers by 67%. This innovative problem solving is just one example of how Sikorsky is invested in the environmental safety and health of all its employees and the communities in which it operates.
---
Non-Profit Category
Pomperaug River Watershed Coalition – Woodbury, CT
Now in its 20th year, Pomperaug River Watershed Coalition's (PRWC) mission is to promote clean water and sustainable use of water, both groundwater and surface water, in the Pomperaug Watershed communities of Southbury, Woodbury, Bethlehem, Watertown, Middlebury, Morris, Washington, Roxbury, and Oxford. In addition to conducting stream assessments and water quality monitoring, PRWC undertakes conservation projects that improve both the quality and quantity of drinking water available for the community. PRWC's staff and volunteers work to protect the rivers and aquifer that provide clean drinking water, a home to wildlife, and miles of opportunities for recreation and enjoyment.
---
Communications Category
Connecticut Woodlands, a Magazine of the Connecticut Forest & Park Association – Rockfall, CT
A quarterly publication of the Connecticut Forest & Park Association (CFPA), Connecticut Woodlands magazine has been the voice of Connecticut's conservation community since 1936. For much of CFPA's history, Connecticut Woodlands focused on issues related to forestry and forest management. Starting in fall 2017, CFPA broadened the magazine's scope to be more inclusive of the ways that people connect to the land, including science, recreation, spirituality, and art. Connecticut Woodlands encourages its readers to think critically about the world and their place in it, and then take action to help protect Connecticut's open space, parks, forests, and human communities.
---
Small Business Category
Fabricare Cleaners – Norwalk, CT
To Mike Astorino, owner of Fabricare Cleaners, running a successful business and preserving the environment are not mutually exclusive goals. To the contrary, Mike believes that embracing sustainability is helping his business to thrive. More than 10 years ago, Fabricare was the first dry cleaner in the region to fully eliminate plastic garment bags in favor of reusable "Fab Bags." Since that time, Fabricare alone has removed over 60,000 large, single-use plastic garment bags from circulation. More than a year ago, Fabricare introduced its innovative Fab Earth Program which encourages customers to fill their Fab Bag with all the packaging and dry cleaning materials they receive with their dry cleaning – hangers, plastic, cardboard, and tissue – and leave it for Fabricare to pick up and then either reuse or recycle. Fabricare has recycled and reused hundreds of pounds of materials since starting the program. Dry cleaning has always been an environmentally challenging industry and some dry cleaners are interested only in meeting environmental standards. Fabricare has been exceeding those standards for over a decade and continues to lead the way as an innovative, sustainable small business.
---
Adult Category
Cyril May – Waterbury, CT
As Refuse/Recycling Coordinator for the City of Waterbury, Cyril May works to instill in the city's 110,000 residents a better understanding of the power they have to protect the environment. Using "enviromagic," Cyril visits schools, libraries, homeless shelters and other locations to teach audiences about recycling, household hazardous waste, climate change and other important topics. Cyril creates a unique educational experience where enviromagic helps people learn how to create a greener future for Connecticut.
---
Student Category
Nisha Nalawade – Darien, CT
Nisha Nalawade of Darien is a committed environmental advocate with a special passion for water conservation. A senior at Darien High School, Nisha participated in the University of Connecticut's Natural Resources Conservation Academy Conservation Training Partnerships program, an environmental education workshop that engages high school students and adult volunteers in conservation science. Following the completion of the workshop, Nisha worked to help the town of Darien become a certified "Sustainable CT" town. Nisha collaborated with community partners, municipal officials, and local environmental organizations in order to educate residents about ways they can conserve water. The project included conducting a water conservation survey, the data from which Nisha presented at a Water Conservation Workshop. Nisha also wrote articles in two local newspapers on water conservation, highlighting not only conservation tips, but also why people should care about conservation in light of climate change. Nisha's work helped Darien earn the Bronze 2019 Sustainable CT certification. Nisha's impressive work ethic and enthusiasm for environmental science and conservation show her to be a true environmental leader.