Project Goals and Objectives
A water main replacement project is scheduled to begin in June on Whitney Avenue and Leslie Lane and is expected to be completed by end of June. Final paving will then be scheduled in coordination with the Town of New Canaan.
Scope of Work
The project, which will replace approximately 885 feet of water main, is part of an ongoing program to improve Aquarion's water distribution system and to ensure the highest quality water. The upgrades will also help to reduce leaks and water main breaks that can cause service interruptions. Due to construction, customers should expect minor traffic delays and possible detours during the working hours of 7:00 a.m. to 5:00 p.m.
Would you like weekly updates on the project? Email our project manager, Nicholas Monelli at nmonelli@aquarionwater.com to be added to the list.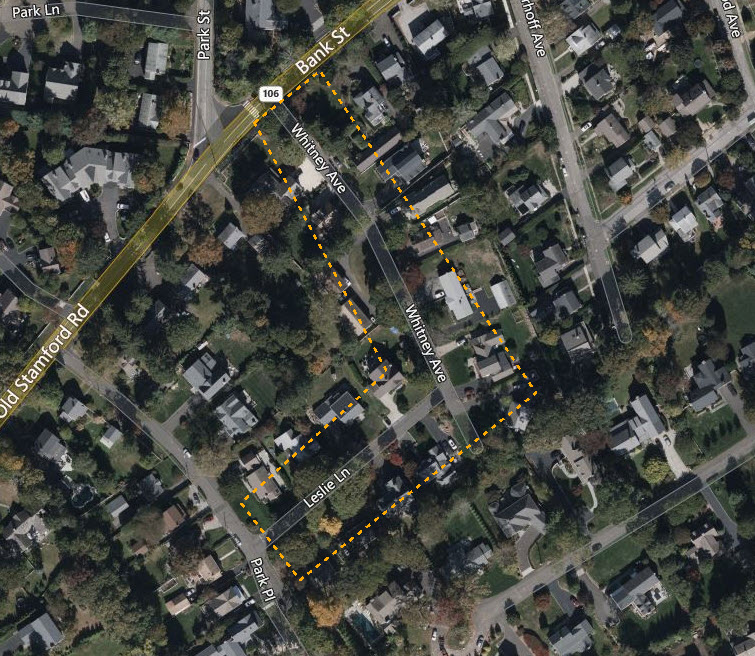 Schedule
Work begins June 13th
Completion by end of June
Restoration and final paving will be coordinated with the Town of New Canaan
Contacts
Contractor: A J Penna & Son Construction, Inc, John Torielli, (914) 999-0688
Engineer/Inspector: Snyder Civil Engineering, Jim Dabbo, 860-342-1370
Aquarion Project Manager: Nicholas Monelli, (203) 257-7443 or nmonelli@aquarionwater.com