Project Goals and Objectives
The project is part of an ongoing program to improve Aquarion's water supply system. The infrastructure upgrades will also help to reduce leaks and improve the transfer of water from the Bargh Reservoir to Rockwood Reservoir.
Scope of Work
Aquarion will replace an existing 20-inch raw water pipeline between Bargh Reservoir Dam in Stamford and the Rockwood Lake watershed in Greenwich.
Project Status
Stamford
Aquarion has been working hard to reconstruct the roadway by removing the existing material in the roadway and replacing it with new process aggregate as directed by the City of Stamford. This work should be completed and the area graded prior to Thanksgiving. At this time, the plan is to pave the week after Thanksgiving if the weather and temperatures meet the requirements for paving.

Guard rail has been ordered and we are waiting for a delivery time from the supplier, which is expected later in December.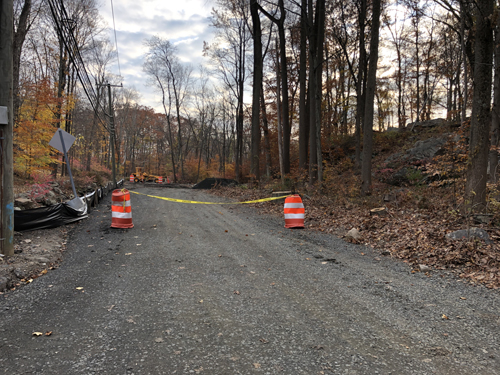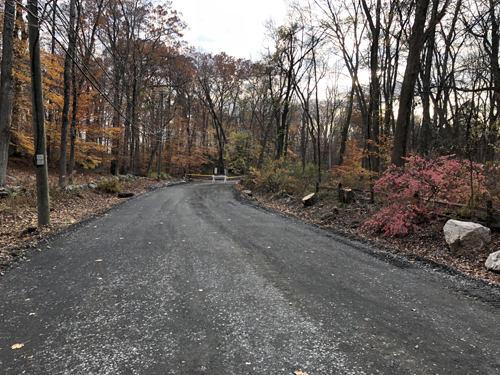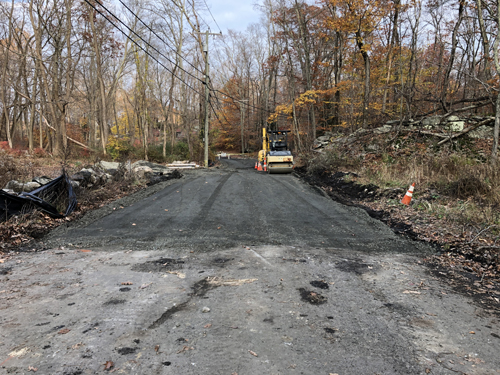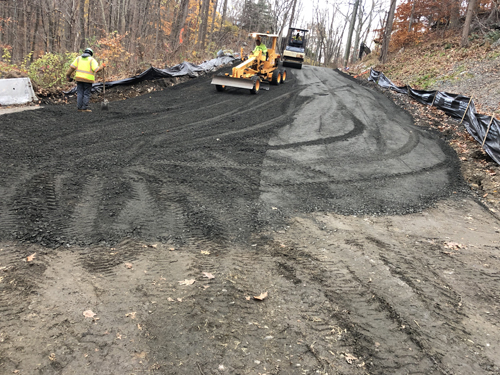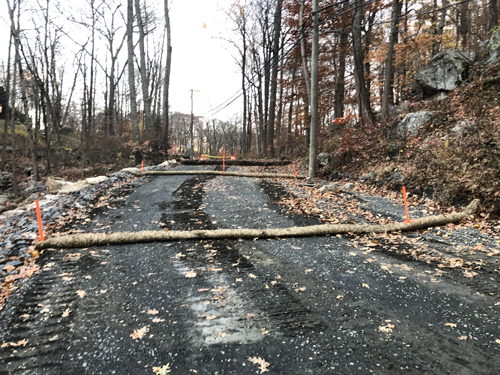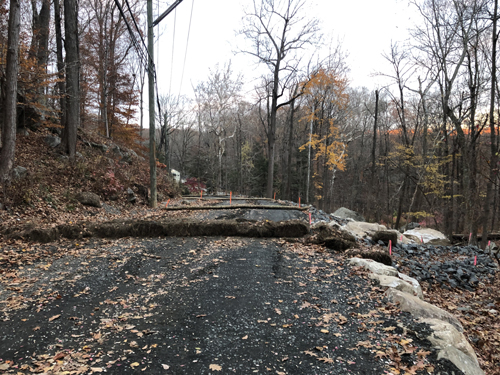 Greenwich

Aquarion is working with the contractor to identify the final remaining leak on the main. Once this is located, final pressure testing will be completed and pavement will be restored. We are presently working with the Town of Greenwich on a paving plan before winter.
Last update: November 19, 2021