Project Goals and Objectives
A new water main installation project is scheduled to begin early August on West Mountain Road, Barry Ave and Peaceable Ridge Road and is expected to be completed by Summer 2022. The project will extend from Eleven Levels Road to approximately 3,400 feet along Peaceable Ridge Road. Final paving will performed by AJ Penna and Son Construction.
Scope of Work
The project, which incorporates approximately 6,000 feet of water main, is part of an ongoing program to improve Aquarion's water distribution system and to ensure the highest quality water. During construction, customers should expect minor traffic delays and possible detours during the working hours of 7:00 a.m. to 5:00 p.m.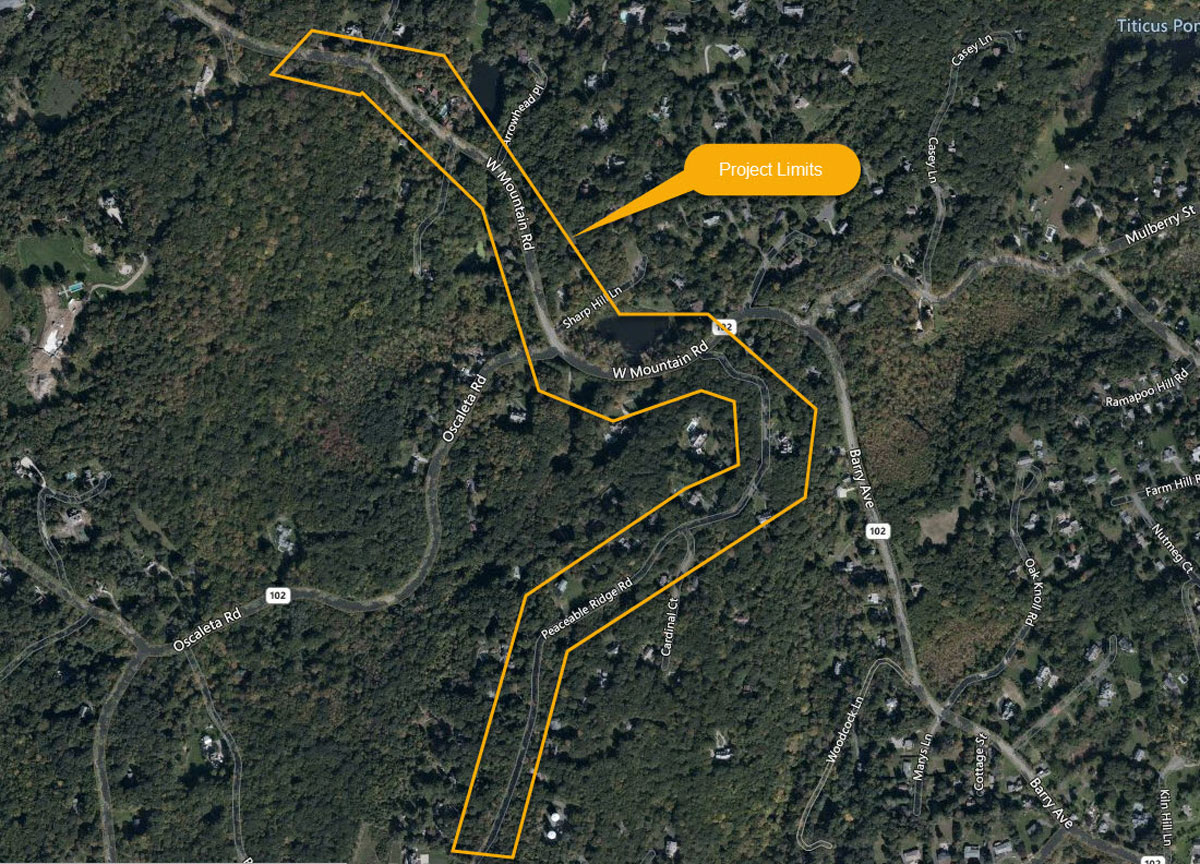 Schedule
Construction to begin early August
Completion by the end of Summer 2022
Final paving will be performed by AJ Penna and Son
Contacts
Contractor: AJ Penna and Son Construction, Scott Wible (203) 957-2467
Engineer/Inspector: Tata and Howard, Inc., William Grant (203) 228-9945
Aquarion Project Manager: Bill Dwinells (203) 337-5906