Project Summary
This project is the next phase of our ongoing program of replacing old mains in the water distribution system, and is essential to providing good quality water and reliable water service. Main replacements also reduce lost water through leaks and reduce the probability of main breaks that cause service interruptions.
The 3,200 feet of water mains on this section of High Street are composed of cement pipes installed in the 1958. They have passed the end of their useful service lives and are at risk of increased frequency of leaks. The new pipe will be modern ductile iron pipe. The project will also include replacement of the company-owned portion of water service pipes (main to curb valve) to all houses in the project area.
Schedule
Water main replacement work began on April 15 and is expected to take approximately three months to complete. We will work to minimize traffic delays and congestion and will keep one lane of traffic open, but the nature of the work will require some traffic restrictions during construction hours, which are scheduled for 7:00 a.m. to 5:00 p.m. Monday through Friday. Police details will be on duty in the construction zone. Our contractor, American Excavating, will keep neighborhood residents informed in advance of times when traffic will be restricted.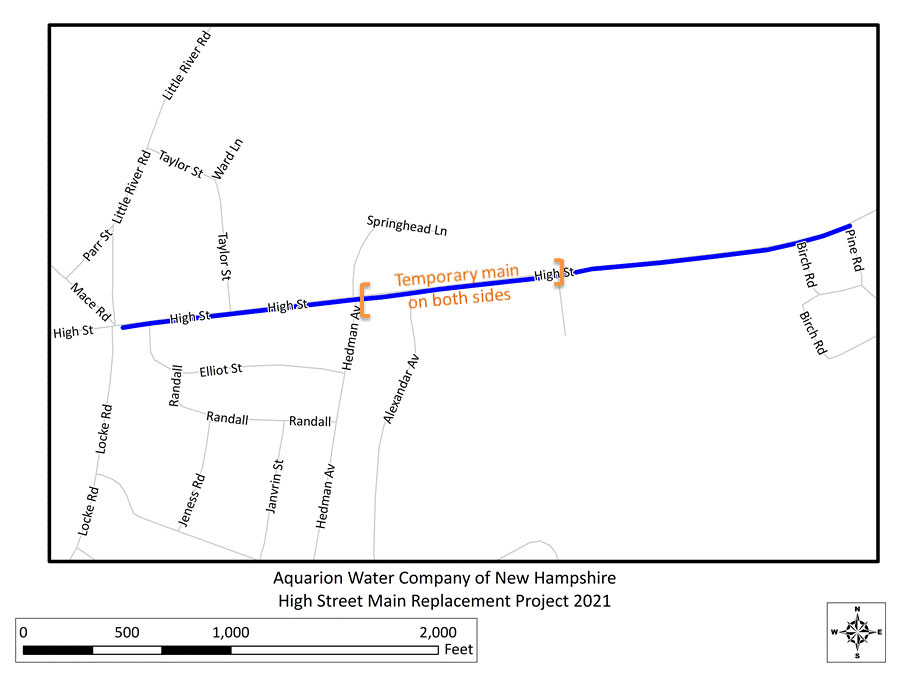 Progress
Through Friday, May 7, 500 feet of new water main had been installed between Locke Road and Taylor Street.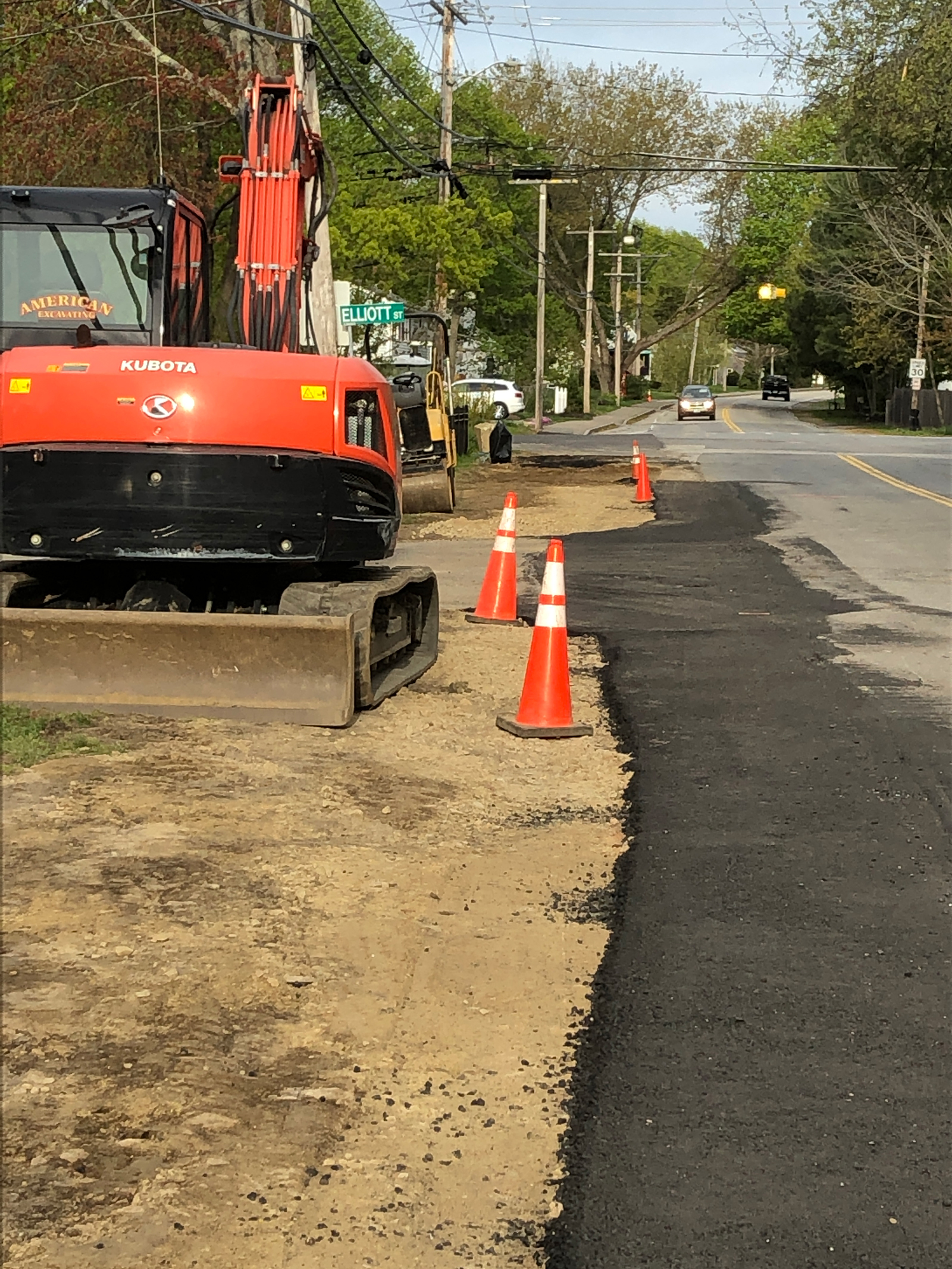 Temporary services have been set up for homes between Hedman Avenue and Dunvegan Woods.