Project Goals and Objectives
Replace aging water mains to reduce leaks and the probability of main breaks.
Scope of Work
Replace approximately 4,200 feet of water main between Anns Lane and Reddington Landing. The existing main is more than 60 years old and is of asbestos-cement material. Pipe material of this age and material is prone to leaks.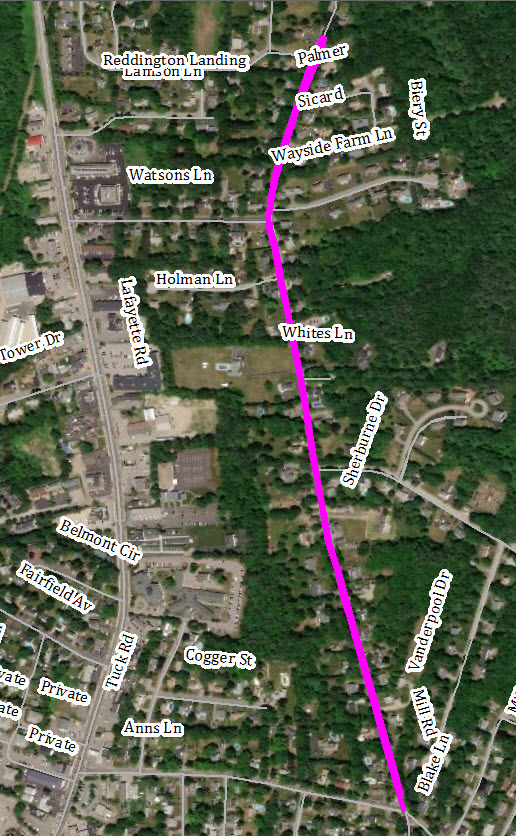 Schedule
Construction on the section between Anns Lane and Barbour Road was completed last fall. Work on the remaining section between Barbour Road and the town line resumed April 13, and was completed the week of June 8.
Current Status
Installation of new 16-inch diameter, ductile iron pipe between Anns Lane and Barbour Road was completed and put into service on November 18.
The new water main between Barbour Road and Reddington Landing was completed and put in service during the last week of May.
All water service pipes between homes and the new main have been transferred to the new main.
Trench paving, pavement patches and other restoration work is also complete.
Final, full-width paving of this section of Mill Road is scheduled in 2021 by the Town of Hampton.
Last update: June 11, 2020