Project Goals and Objectives
Replace aging water mains to reduce leaks and the probability of main breaks.
Scope of Work
Replace approximately 4,200 feet of water main between Anns Lane and Reddington Landing. The existing main is more than 60 years old and is of asbestos-cement material. Pipe material of this age and material is prone to leaks.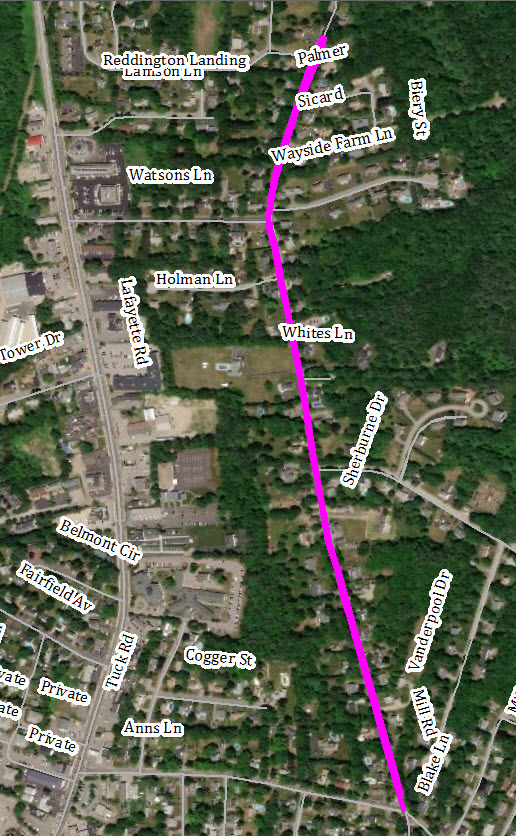 Schedule
Construction on the section between Anns Lane and Barbour Road was completed last fall. Work on the remaining section between Barbour Road and the town line resumed April 13, and is expected to take approximately three months to complete.
Current Status
Installation of new 16-inch diameter, ductile iron pipe between Anns Lane and Barbour Road as completed and put into service on November 18. Transfer of existing service pipes to the new main started on April 13.
Installation of new pipes between Barbour Road and Reddington Landing will start in mid-April and take approximately three months.
Final paving of Mill Road is projected for this fall.
Last update: April 20, 2020