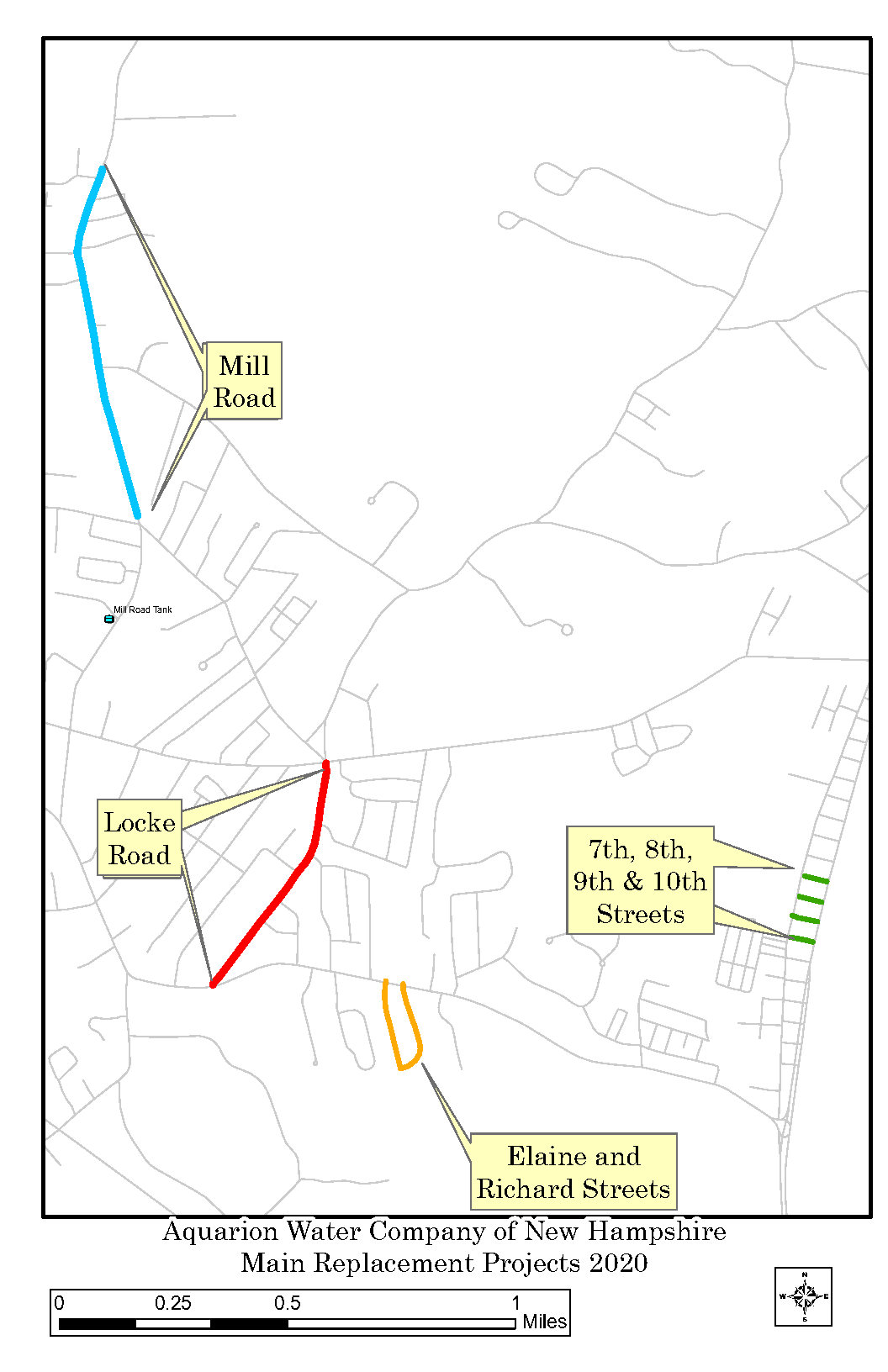 Aquarion's water distribution system in New Hampshire consists of 137 miles of underground pipes. Water moves continuously through these pipes from local sources to residential, business and fire protection services. Like all things, these physical assets degrade over time, resulting in reduced performance. For underground water pipes, the effects of age result in main breaks, other leaks, discolored water and reduced flow capacity.
The expected service life of a typical water pipe is 90 years, and many continue in service for over a century. The oldest pipes in the distribution system are 110 years old, and the average age is 50 years. In addition to age, the pipe material also varies. The oldest pipe in the system is cast-iron. Much of the pipe installed in the 1950s, is asbestos-cement, which even though much younger than most of the cast-iron, has not aged as well.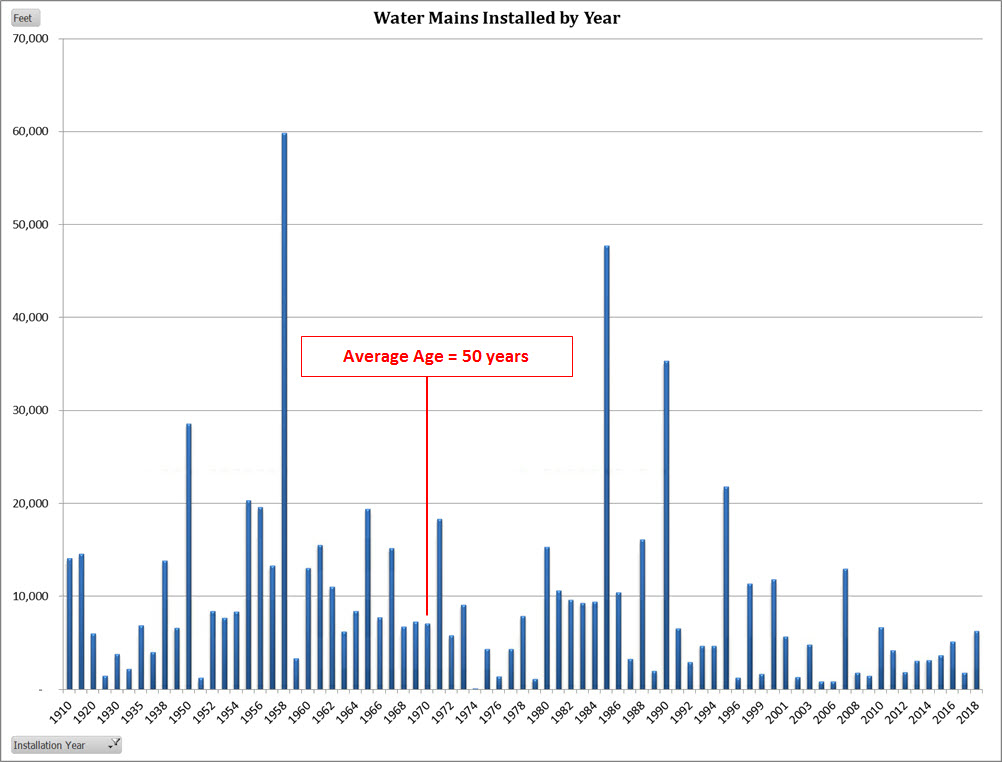 More recent pipe is mainly ductile iron and plastic (the latter primarily High Density Polyethylene), both of which are very resistant to age and corrosion.
The current main replacement program is focused on replacing the old cast-iron and asbestos-cement pipes with ductile iron and HDPE. In addition to targeting these older pipes, the projects are also synchronized with town sewer and drain projects. This coordination reduces breaks, leaks and other complications from the other nearby construction projects, and reduces costs by way of shared final paving and restoration work. At the end of these projects, the utilities and pavement is in top shape, which should last for decades in most cases.