THIS PROJECT IS POSTPONED
Project Goals and Objectives
Replace aging water mains to reduce leaks and the probability of main breaks.
Scope of Work
Replace approximately 3,500 feet of water main between High Street and Mill Road. The existing main is more than 60 years old and is of asbestos-cement material. Pipe material of this age is prone to leaks.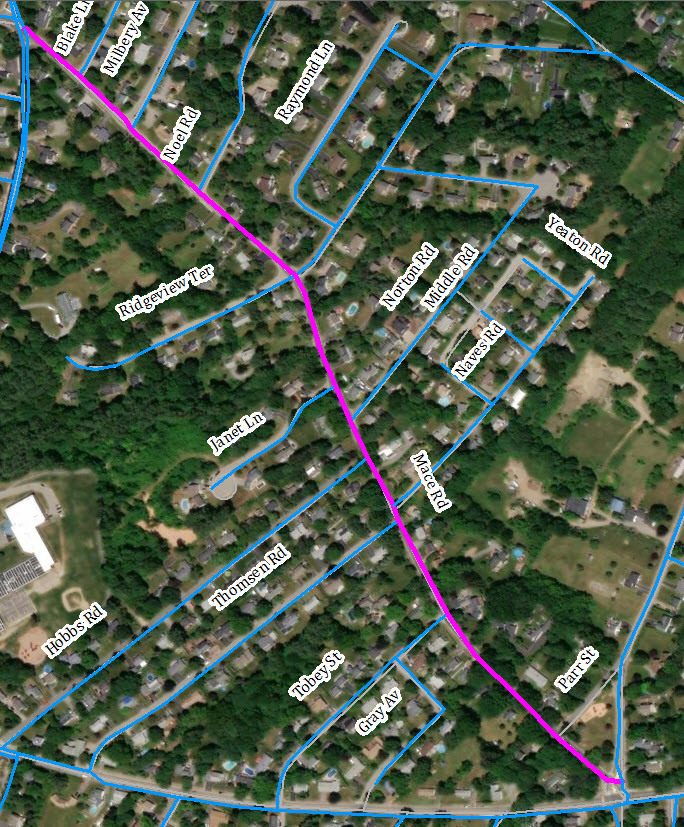 Schedule
Construction is scheduled to begin in April 2020, and expected to span three or four months.
Current Status
The project is postponed until after 2021.
Last update: March 16, 2020