Project Goals and Objectives
Consolidate and upgrade chemical treatment facilities for six wells near Mill Road. Five treatment systems will be consolidated into a central facility that will improve chemical handling and safety for water operators, and improve control and efficiency of chemical feed processes.
Scope of Work
Construction of new transmission pipes to a new centralized treatment building. Consolidation of chemical treatment facilities will improve chemical handling and safety, improve control of chemical treatment processes, and reduce the frequency and cost of operating and maintenance activities. The project will also improve reliability by upgrading the electrical system and installing a new backup power generator.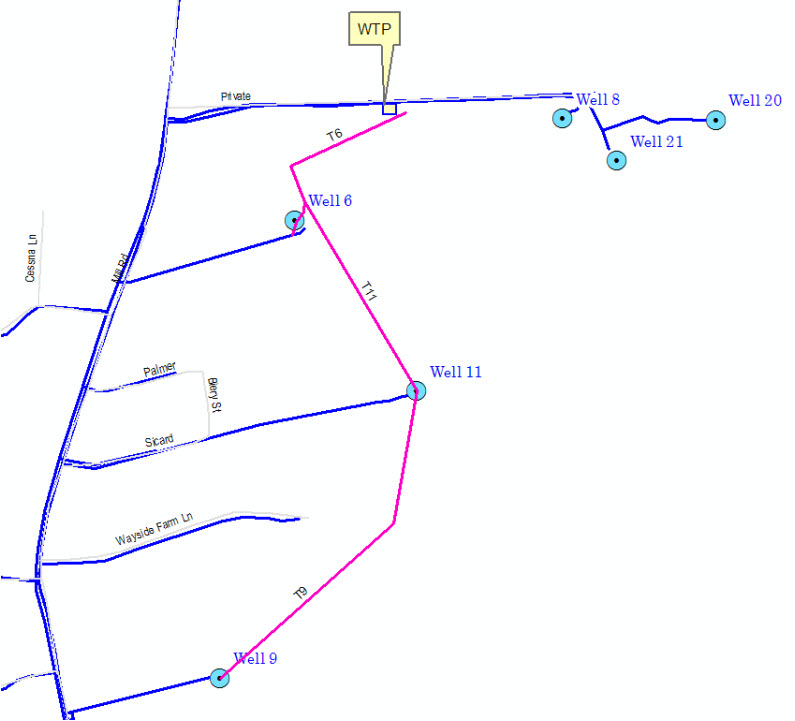 Current Status
The plant went into operation on Feb 18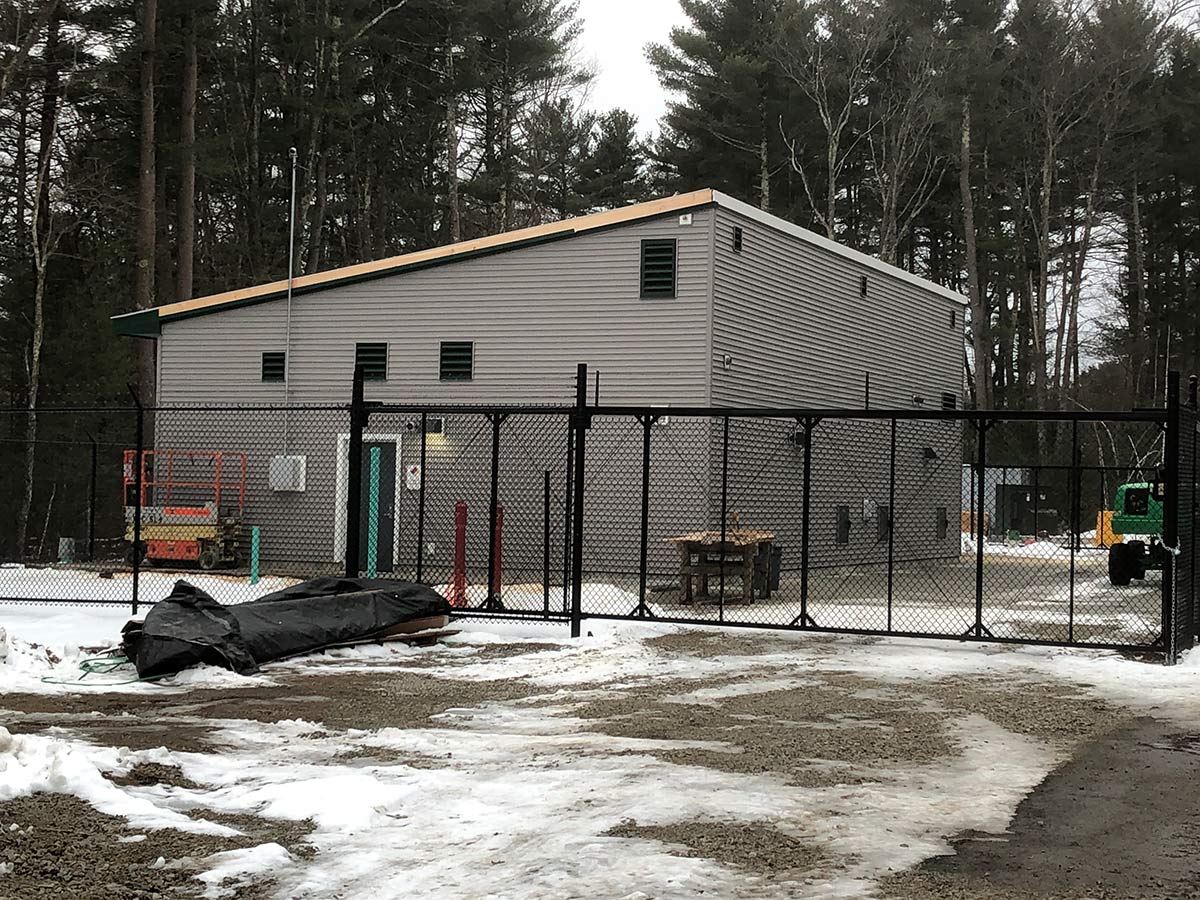 The building is fully functional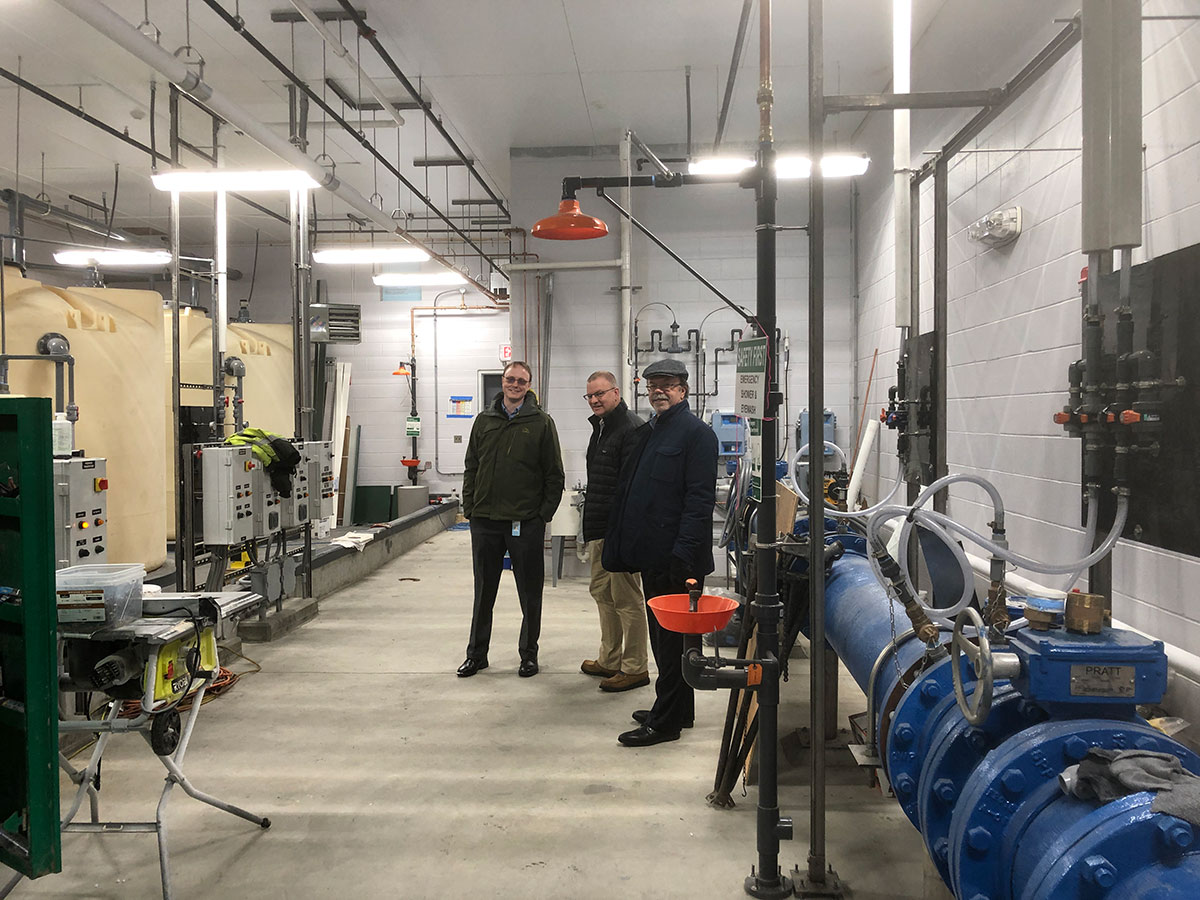 Work on the plant interior is done.
Last Update: February 21, 2020